Shopping Cart
Your Cart is Empty
Thank you for your business!
You should be receiving an order confirmation from Paypal shortly.
Exit Shopping Cart
Click here to add a short description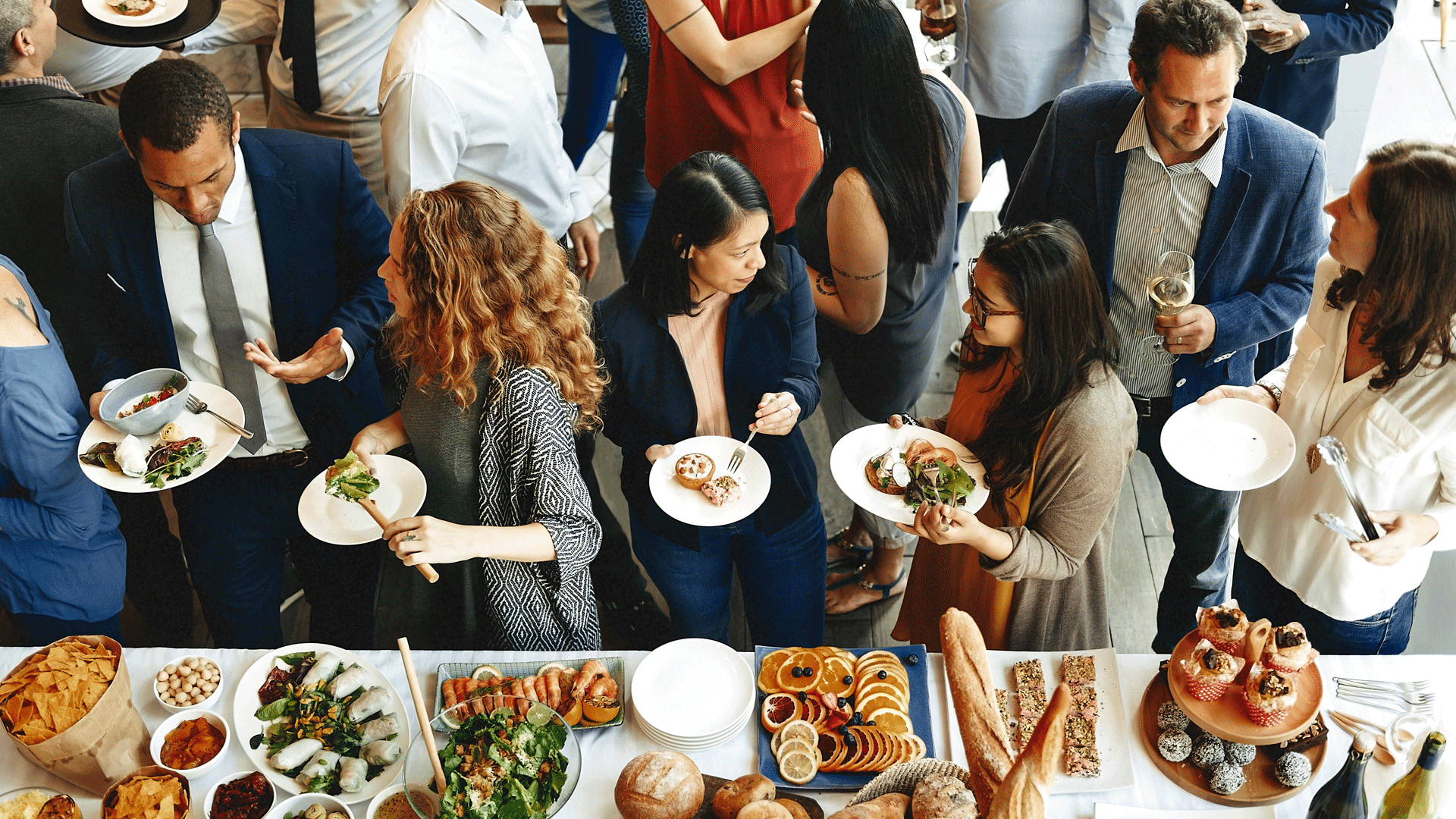 Let Us Cater to Your Exquisite Taste
The Terrace Meals and Catering offers a wide variety of services. These include but are not limited to full-service catering, pickups, drop-offs, and daily meal services. We can also provide service personnel to assist with your in-house events.
Click Here to Add a Title
Let us help make your event memorable by planning a menu specifically tailored to your event, whether it's an intimate party for two or a plated dinner affair with any size of group. We also have a limited meeting space on site available for rent. Contact us for more details!

Here's what we've been working on
I have experienced Rick and Carlos' food for 15, almost 16 years now. It is absolutely fabulous and never gets old, even after all this time. They prepare their food with tender loving care and they want to make sure that everyone is pleased. Over the years, my favorite entrees have been their fried chicken and chicken broccoli cheese casserole. All of our residents and families have nothing but rave reviews for the meals and their dining experience. Rick and Carlos just do an outstanding job!
I have had the pleasure of experiencing Rick's food for three years now. I can honestly say that I rave about the food and look forward to having lunch every day. I often tell my friends that I am lucky to have the best food in Nashville everyday where I work. When I try to pin point my favorite thing from the menu that would be an incredible challenge for me as I sincerely love everything they make. I am often teased by my co-workers for my enthusiasm for Rick and Carlos' food. I think I tell them every day that what I ate was my favorite because I enjoy it that much every time. Their food is that amazing to me. They even make me enjoy previous foods that I wouldn't have eaten otherwise. I don't generally eat potato salad or chicken and dumplings but I will eat both, if it is prepared by Rick and Carlos. Their Hashbrown casserole is better than Cracker Barrel, in my opinion and seeing it on the menu causes me great excitement. Their ribs melt in your mouth and I dare you to try to find anyone who prepares it better. Their food isn't just food to me, it is an experience. I know that many other resident's and their families feel the same.
I have eaten Rick's food for four years now. I have an incredible sweet tooth and his desserts really hit the spot. I also enjoy his weekly themed meals: Chinese day, Mexican, Italian and BBQ. I am a very picky eater by nature but there is always something on the menu that appeals to me. Rick and Carlos take a lot of pride in providing us with home-cooked meals. I have seen many occasions where Rick goes out of his way to accommodate special preferences. For instance if someone can't eat certain foods, he always has an alternative ready for them. They care about everyone and it shows in the food they prepare. You can tell they are doing what they love. They spoil the staff and residents equally.
- Connie Davenport, Manager of Sycamores Terrace Senior Living

/